Harry Potter Marauder's Map to download and print in JPG or high resolution PDF.
Harry Potter Marauder's Map
Download and print the Harry Potter Marauder's Map:
Print ready map
Easier to print, you can download the print-ready PDF file of the Marauder's Map in A4 format, in 8 pages, black and white, with markings for cutting and assembling:
Instructions for making the marauder map
Cutout Foldout
Once the 8 pages are printed, cut out the first 7 pages according to the markings. Same for the eighth.
Paste the first 7 pages together.
Fold so that the first half page on the left is positioned opposite the last half page on the right.
Then fold the card accordion-style.
Position the cut-out area on page 8 in the center of the card.
Trick for aging a sheet of paper
To tint a sheet, and give it an aged look, like yellowed by time, or just to give it a bit of a parchment look, save a tea cup base, and pour it into a plastic tray.
Put a leaf in the tray, and let it soak (the trick also works with coffee).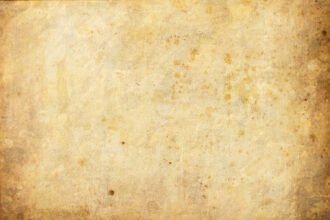 All that's left to do is dry, either by hanging the sheet on a clothesline with non-marking pegs, or between 2 clean, unpatterned paper towels.
Marathoner's Map on Amazon
If you don't have a printer, you can also buy the marauder's card on Amazon and receive it in 24H.